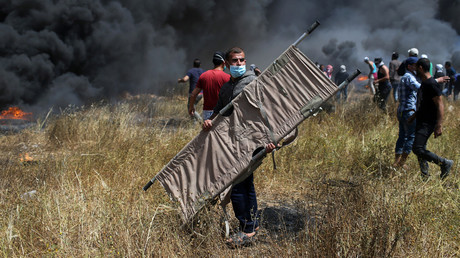 Six local journalists have suffered injuries while covering the second week of the Palestinian protest in Gaza, media has reported, citing the Palestinian Journalists' Syndicate. All of them were reportedly shot by Israeli forces.
Read Full Article at RT.com
All materials provided by this Web site are intended for educational, communication and information purposes only and are not intended to replace the original article.